A great opening weekend at the corn maze
Posted 28 August 2017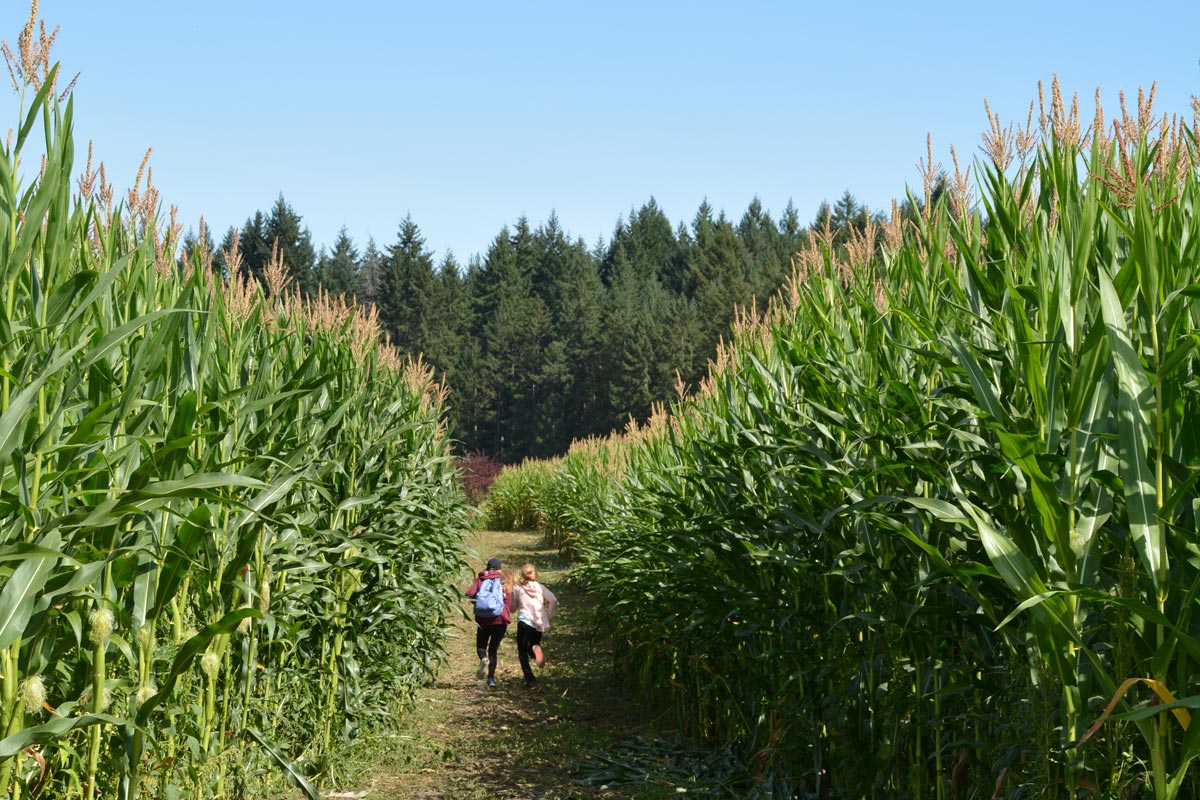 The Corn Maze traditionally opens on the Friday following the Vancouver Island Exhibition (VIEX). In 2017 that meant we opened on August 25th.
It has been another strange growing season for the corn and pumpkins. Both were planted at about the same time as other years. Early in the season the weather was wet and cold, this in turn kept the soil cold and muddy.
Once the weather improved, the plants started to grow very nicely. However, this summer has seen a record dry spell, which has kept us busy irrigating and also put a bit of a strain on our water supply!
This years maze consists of the CANADA 150 logo, along with other features surrounding it. In some areas of the maze the corn stalks are over 10 feet tall! The height varies with the soil types, depth of soil and amount of weeds.
Open on Labour Day
The maze will be open on Labour Day, September, 4th. Currently, the maze is only open on Fridays, Saturdays, Sundays, and holidays.
We anticipate opening every day of the week starting on September, 15th. The pumpkin patch will be open for people to pick out their own special pumpkin from the field starting on September 29th.
We look forward to seeing our repeat visitors, as well as welcoming many new visitors to our farm.
Please remember to take fluids with you if you enter the maze on hot days. If the temperature is 25 degrees in Nanaimo, it will be at least 30 degrees in the maze.