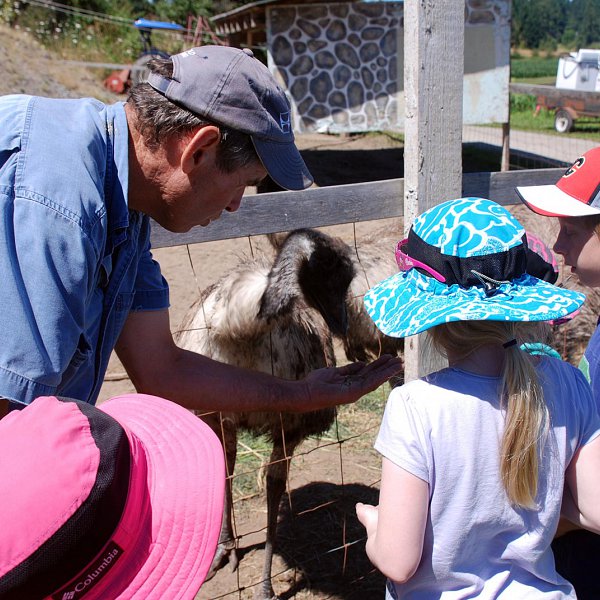 ​More than corn
When you come to get lost in the Corn Maze, grab some fresh veggies from the Produce Stand, or take a hayride to the Pumpkin Patch, you'll also get to see what it's like to grow crops, keep animals, and take care of a huge parcel of land.
That's because the McNab farm is a working farm... which is also a fancy way of saying we're not fancy!
That Good Ol' Farm Feeling
The farm is a place of respect. Respect for the past, respect for hard work, respect for animals and the land.
The farm is also a place for family – we don't call it "Family Fun in the Country" for nothing! It's been in the McNab family for over 50 years, and we're proud to continue the tradition started back in the 60s today.
We hope that when you and your family visit you'll take a bit of "farm feeling" home with you.
You can learn more of our history on the About the Farm page.