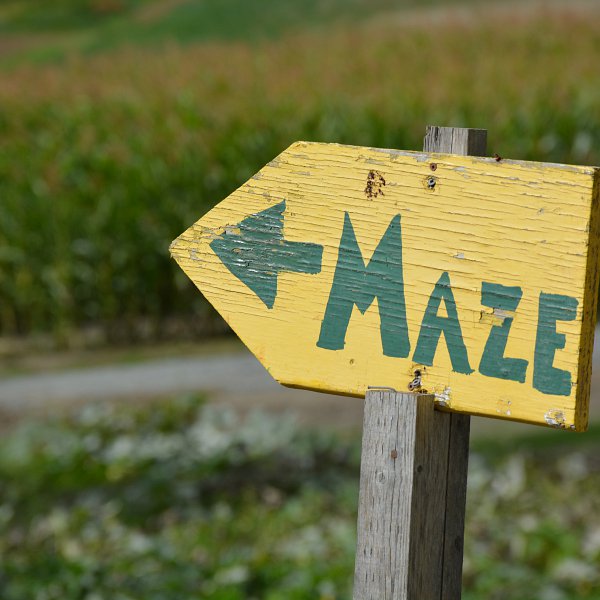 Closed for the season
McNab's is now closed for the season.
We hope you were able to take advantage of the beautiful Fall weather we had during Fall 2022.
Thanks for your support!
What days are you open?
Please check back for details on next season's opening.
What are your hours?
Please check back for details on next season's hours.
How do I purchase a ticket?
Please check back for details on next season's ticket purchasing.
How much do tickets cost?
Please click here to view current ticket pricing.

---
Parties & Group Bookings
Group bookings are now closed.
Interested in booking your group for the corn maze, hayrides, or fire pits? Please click the link above and fill out a short form to put in your request.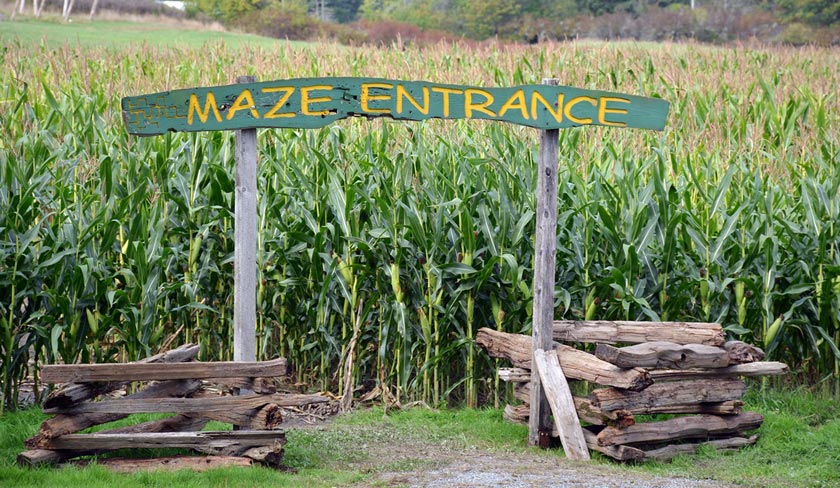 Find the Stations
There's more to do than just get lost in our corn maze – we've also hidden four stations somewhere inside. Every station has a unique theme and a hole-punch attached – you can hole-punch the matching symbols on your admission ticket as you find them. Can you find them all?
We want to help you stay healthy! That's why we've themed our corn maze stations with healthy-living reminders in support of the Live 5-2-1-0 awareness initiative.
Check out this news post to learn more, or visit the official Live 5-2-1-0 website.
So grab a healthy snack, unplug, and come play outside with us! Don't forget to bring your water bottle and wear your gum boots!
---
Halloween Night Bonfire (Back for 2022!)
This year we are pleased to announce we once again plan to host our annual Year-End Bonfire on Halloween night, with proceeds for that day going to a charity that is near and dear to our hearts.
Please note that we do not plan to have fireworks this season.
Ticket Pricing
Adult Pass for Corn Maze & Hayride

14+ years old

$9.00

Child Pass for Corn Maze & Hayride

3-13 years old

$6.00

Family Pass for Corn Maze & Hayride

2 adults & max. 4 children

$30.00

FREE

$2.50

Group Discounts

For groups of 10 or more; discount applies to corn maze tickets only, and only when purchased in a single transaction

10% off

Fire Pit Rental

Includes firewood and roasting sticks

$15 per 2 hours

Gum Boot Rental

Back for 2022!

$5.00/pair
Please Note
Tickets for the corn maze are ONLY available for purchase at the entrance building
Pumpkins are sold separately, and are not included in corn maze or hayride tickets
Fire pit rentals include wood, and roasting sticks are available to use
Please no pets! Assistance dogs are OK
Smoking anything, including vaping, is not permitted anywhere on the property
In the Corn Maze, please stay on the path and do not cut through the corn stalks
Please do not throw corn cobs
Children under age 12 need to be supervised when in the Corn Maze
Do not bring disposable styrofoam products to the farm
Please limit using single-use plastic products, and gather/recycle any at the end of your visit
The Produce Stand is cash only