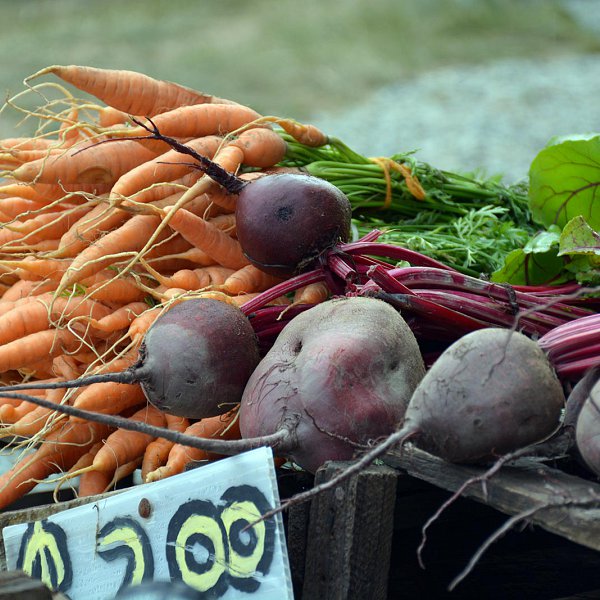 Open for the season!
The McNab's Corn Maze & Produce Farm has a wide variety of organic produce available through the spring, summer, and fall. The Produce Stand is generally open from June through January, but it varies depending on how the weather has treated us.
From carrots to beans, and pumpkins to peppers, we have it all – but remember, exactly what's in stock depends on the season.
The Produce Stand is cash only. Please have exact change if possible.
Location
Our stand is located one driveway (100 metres) west of the Corn Maze driveway, at 4615 Yellow Point Road.
We're open during daylight hours. The produce stand is sometimes unmanned – there's a cash box for you to use to pay for your produce.
Find us at the Farmers' Markets!
In addition to our roadside stand, when available, sweet corn, squash and other fresh vegetables can be purchased at various farmers markets in Central Vancouver Island.
Our 2021 Farmers' Market schedule is as follows:
Chemainus – Wednesdays, 10am to 3pm
Nanaimo, Beban Park – Wednesdays 2pm to 6pm
Nanaimo, Bastion Square – Saturdays, 10am to 2pm
Duncan – Saturdays, 9am to 2pm
Cedar – Sundays, 10am to 2pm (opens at 9:30am for the elderly and disabled)
We'll have corn, potatoes, beets, carrots, zucchini, and many types of squash. Other veggies will also be available while in season!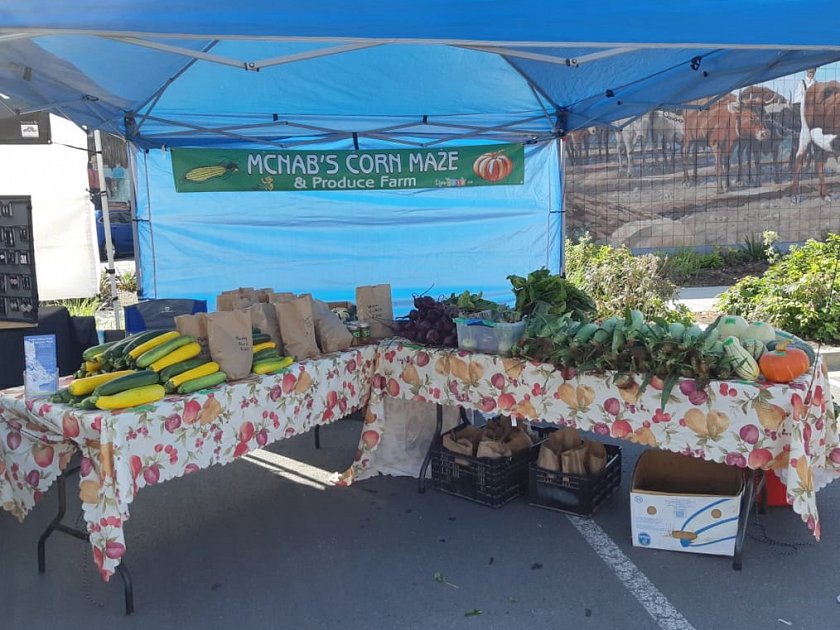 What We Carry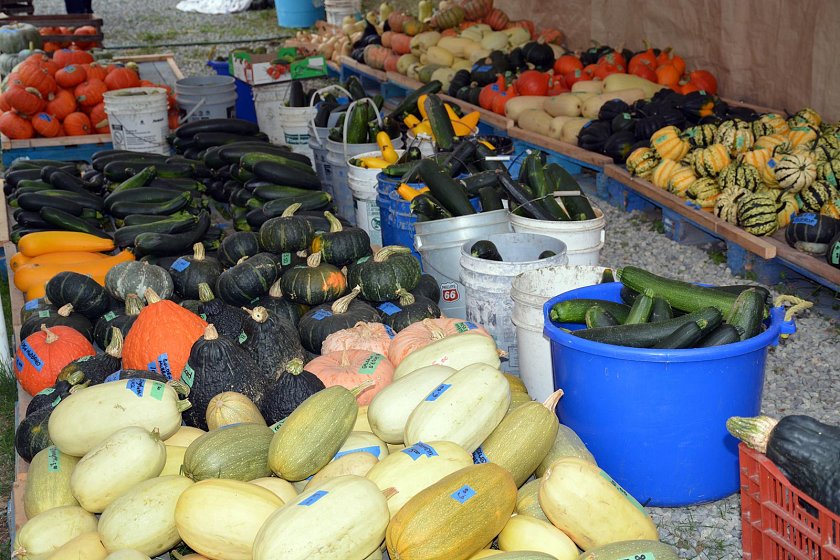 Here's an example of the produce we carry. Exactly what's in stock depends on the season!
Edible Podded Peas
Beans
New Potatoes
Bunch Carrots
Bunch Beets
Squash

Acorn Squash
Ambercup Squash
Kuri Squash
Hubbard Squash
Stripetti Squash
Zucchini Squash
Grey Ghost Squash
New Zealand Blue Squash (Queensland Blue Squash)
Jarrahdale Squash
Green-Striped Cushaw Squash
Red Warty Thing Squash (Victor Squash)
Long Island Cheese Squash
Kabocha Squash
Spaghetti Squash
Butternut Squash
Speckled Hound Squash
Delicata Squash (Sweet Potato Squash)
Georgia Candy Roaster Squash
800 Year Old Squash

Corn

Extra Early Super Sweet
Bi-color (Navajo)

Cucumber
Peppers
Pie Pumpkins

Naked Bear (hull-less seeds you can toast and eat too!)
Baby Pam
Small Sugar
Winter Luxury

Gourds (Various Varieties)

Autumn Wings
Spoons
Crown of Thorns
Daiseys

Ornamental Corn
Kolrabi
Turnips
Fresh Herbs