What is Live 5-2-1-0?
Posted 06 October 2016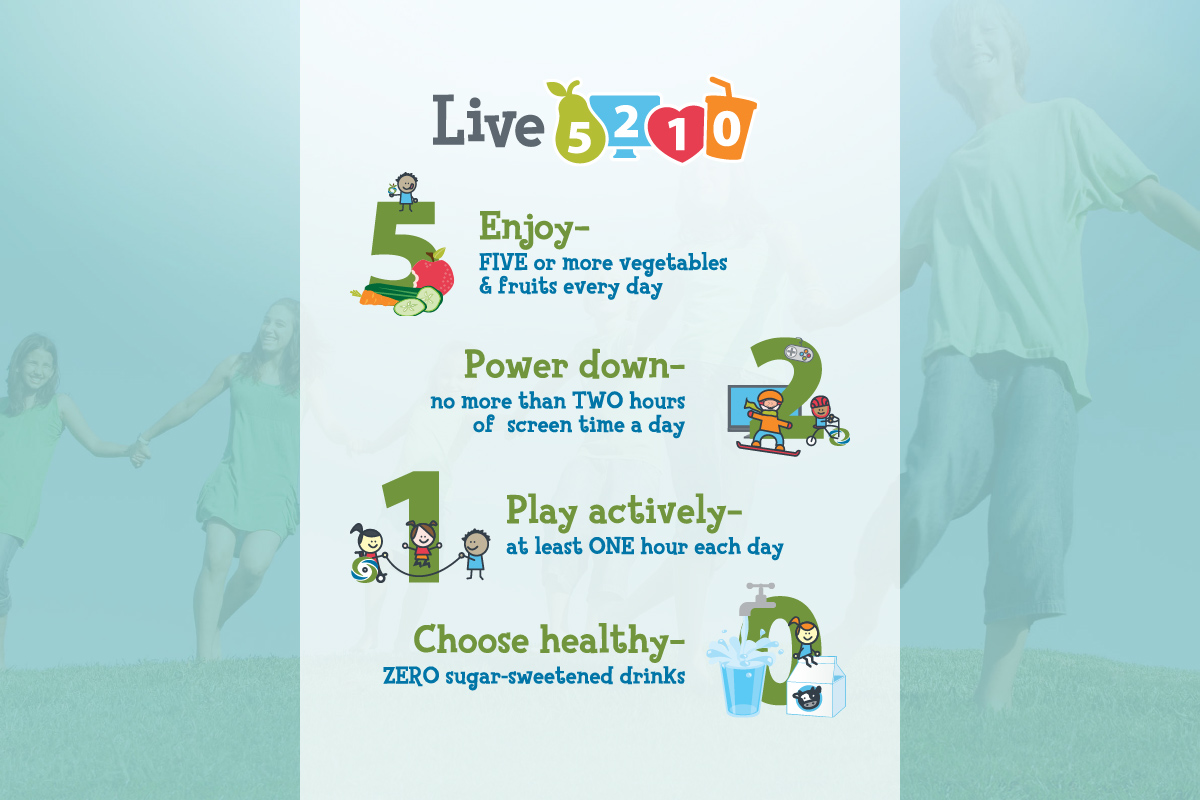 5-2-1-what?
Here at McNab's Corn Maze, we want to help you and your family stay healthy. So what does this have to do with "Live 5-2-1-0"?
Live 5-2-1-0 is a simple way to remember guidelines for healthy living. Although developed for children, we would all benefit from following theses easy to remember "rules".
5 – Enjoy at least 5 servings of vegetables and fruit every day.
2 – Limit recreational screen time (television, computer, phone, video games, etc) to a maximum of 2 hours each day.
1 - Play actively for a minimum of 1 hour each day.
0 – Drink 0 sugar sweetened beverages (pop, energy drinks, iced tea, etc).
If we all work together we can build healthier communities for all of us, where the healthy choice is the easy choice.
So grab a healthy snack, unplug, and come play outside with us... and don't forget to bring your water bottle and wear your gum boots!
You can learn more about this wonderful initiative by visiting Live5210.ca.
An extra challenge...
To help spread awareness of Live 5-2-1-0, we've hidden 4 special stations in this year's corn maze. Each station is marked with the number and icon for one of the four "rules", and includes a hole-punch so you can punch your admission ticket when you find it.
Can you find all 4 stations?