Where to find McNab's produce at the 2019 farmer's markets
Posted 10 August 2019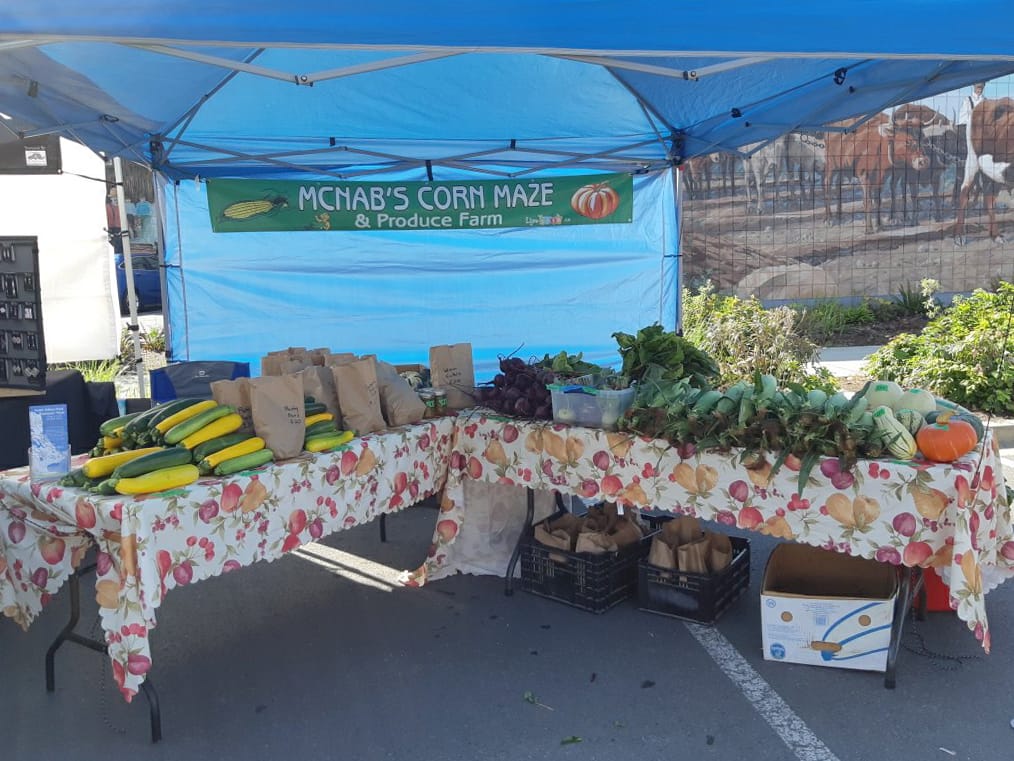 Find us at the 2019 Farmers' Markets...
In addition to our roadside stand, when available, sweet corn, squash and other fresh vegetables can be purchased at the following markets:
Wednesdays
Saturdays
Sundays
Please follow the links above for details on timing and location of each market.
Or Stop By Our Roadside Stand...
And of course you can always find fresh organic produce available through the spring, summer, and fall at our roadside stand. The Produce Stand is generally open from June through January, but it varies depending on how the weather has treated us.
Our stand is located one driveway (100 metres) west of the Corn Maze driveway, at 4615 Yellow Point Road.
We're open during daylight hours. The produce stand is sometimes unmanned – there's a cash box for you to use to pay for your produce.
From carrots to beans, and pumpkins to peppers, we have it all – but remember, exactly what's in stock depends on the season.
The Produce Stand is cash only. Please have exact change if possible.