2019 corn maze opens on August 23rd
Posted 14 August 2019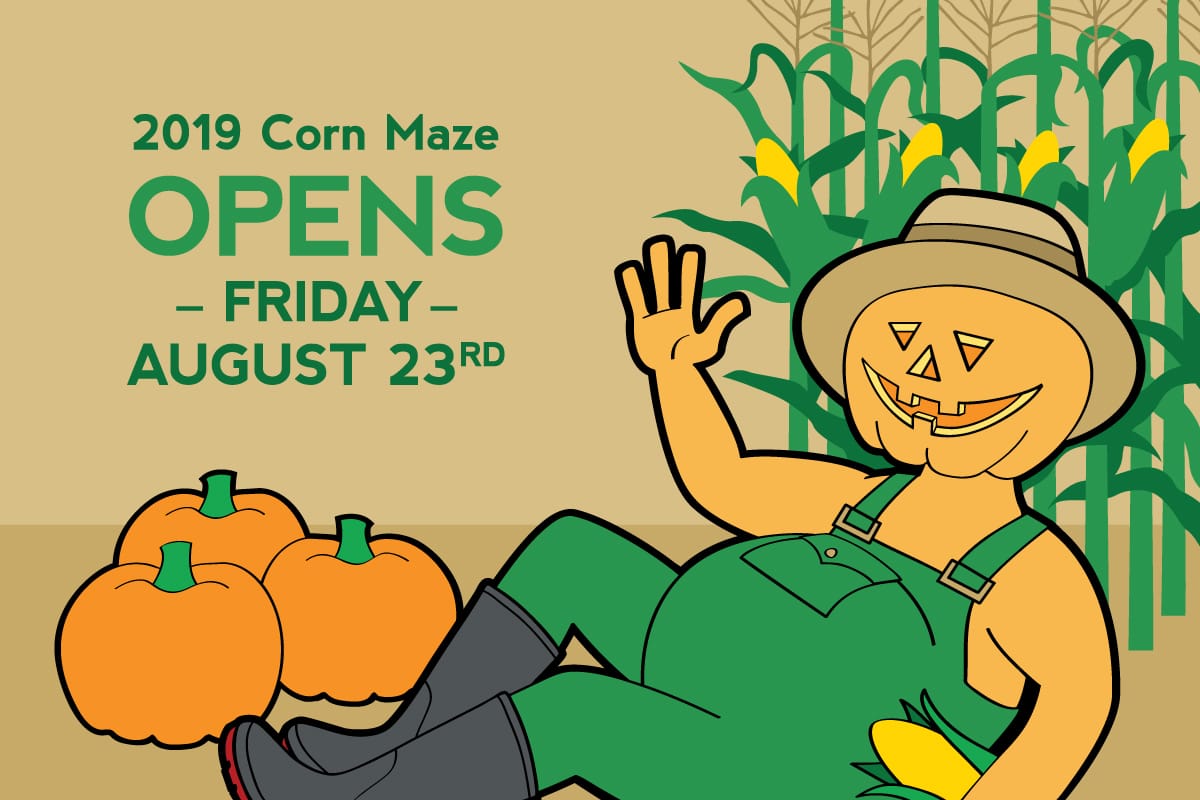 2018 was another record year for McNab's Corn Maze, both in attendance and pumpkins sold. It's all thanks to our wonderful guests, many who return every year with their families to enjoy the festivities.
Thanks ever so much for your support!
Over the 2018/19 winter, the lower fields flooded, and once again hundreds of Trumpeter Swans returned to feast on the corn cobs left in the maze. Once the corn stalks are pulled down, the Canada Geese, Mallard Ducks, and numerous other types of waterfowl join in the feast.
To give you an idea of just how many graze on our fields, when I first tilled the maze areas this Spring I was only able to locate two cobs of corn that had not been stripped bare of kernels!
Prepping the 2019 corn maze
The corn for the 2019 maze was planted about a week late this year, (no) thanks to a ruptured steel hydraulic line and obsolete parts on a 10 year old tractor.
In any case we got through the issues and the maze is looking good for our August 23rd opening. We have about a half of the maze cut out already.
As usual, the non-GMO corn seed was supplied by Top Shelf Feeds of Duncan.
All of the pumpkins have been weeded once or twice and are looking real fine.
We look forward to seeing our first visitors of the season on Friday, August 23rd.
From August 23rd through to September 26th we will be open on Fridays, Saturdays, Sundays, and holidays. Then from September 27th until October 31st we will be open 7 days a week.
As usual our last day to visit the Maze will be October 31st.
Thanks,
– Murray & Betty