2022 season starts Friday, Sept 16th
Posted 01 September 2022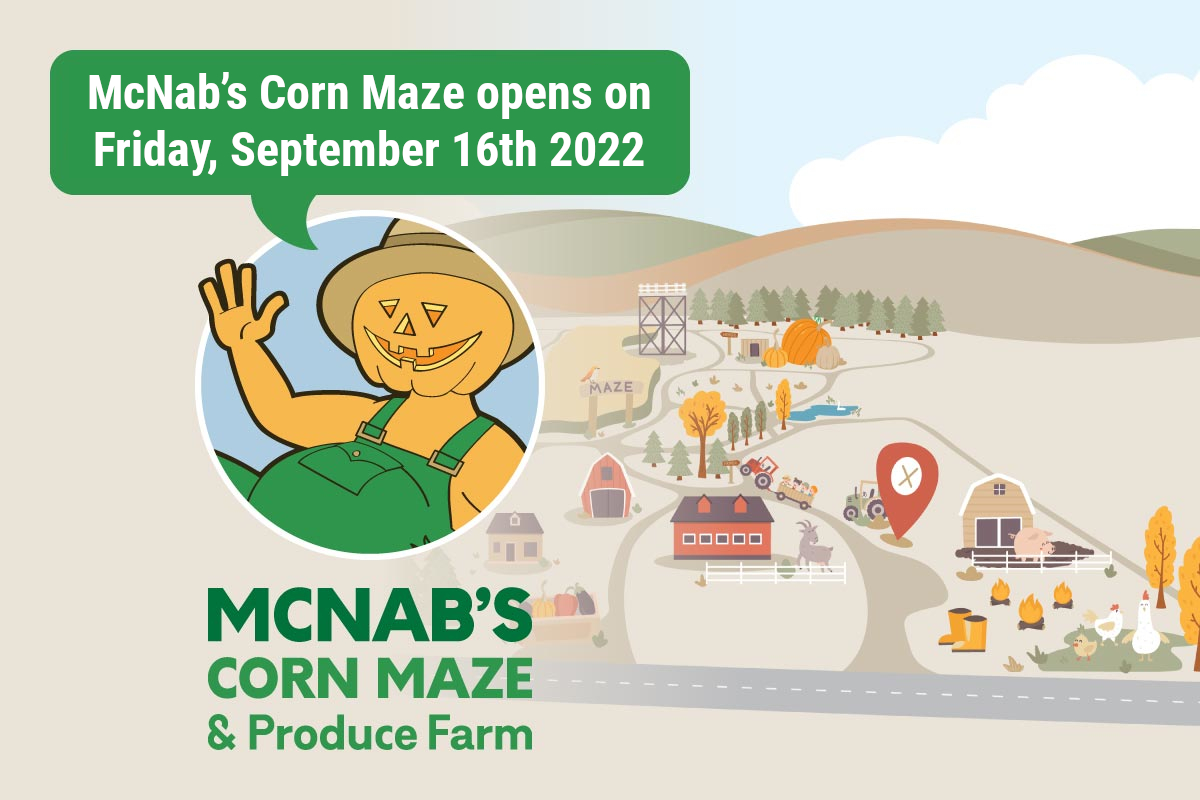 The corn maze OPENS SOON for the 2022 season
Starting Friday, September 16th, McNab's is open again for the 2022 season. We are so please to note that there are no COVID restrictions in place, and things are back to normal here at the farm!
So why not take advantage of this beautiful Fall weather and come on down with your family and friends!
What days are you open?
September 16th to 19th: Open on Friday, Saturday, Sunday, and Monday (Holiday for Queen Elizabeth II)
September 23rd to October 31st: Open 7 days a week!
What are your hours?
We will be open from 10am to 7pm.
How do I purchase a ticket?
Tickets are available for purchase at the gate only for the 2022 season (no online ticket sales).
How much do tickets cost?
Our prices are the same as last year. Please click here to view current ticket pricing.

---
Looking for more info?
Please check out the main Corn Maze page for further details about your visit.
Planning a group visit?
If you would like to book a group visit, please see our group booking form.

---
Thanks again for supporting McNab's Corn Maze!
We are proud to be a part of your Autumn family adventures, and we sure couldn't keep these Fall festivities going without your support.
So please accept a BIG thanks from all of us here at the farm for helping us get through those couple of wacky pandemic-driven years. We can't wait to see you now that we are back to normal – well, as normal as it gets here at McNab's!
– Murray & Betty