Hayrides to the pumpkin patch begin September 30th
Posted 29 September 2022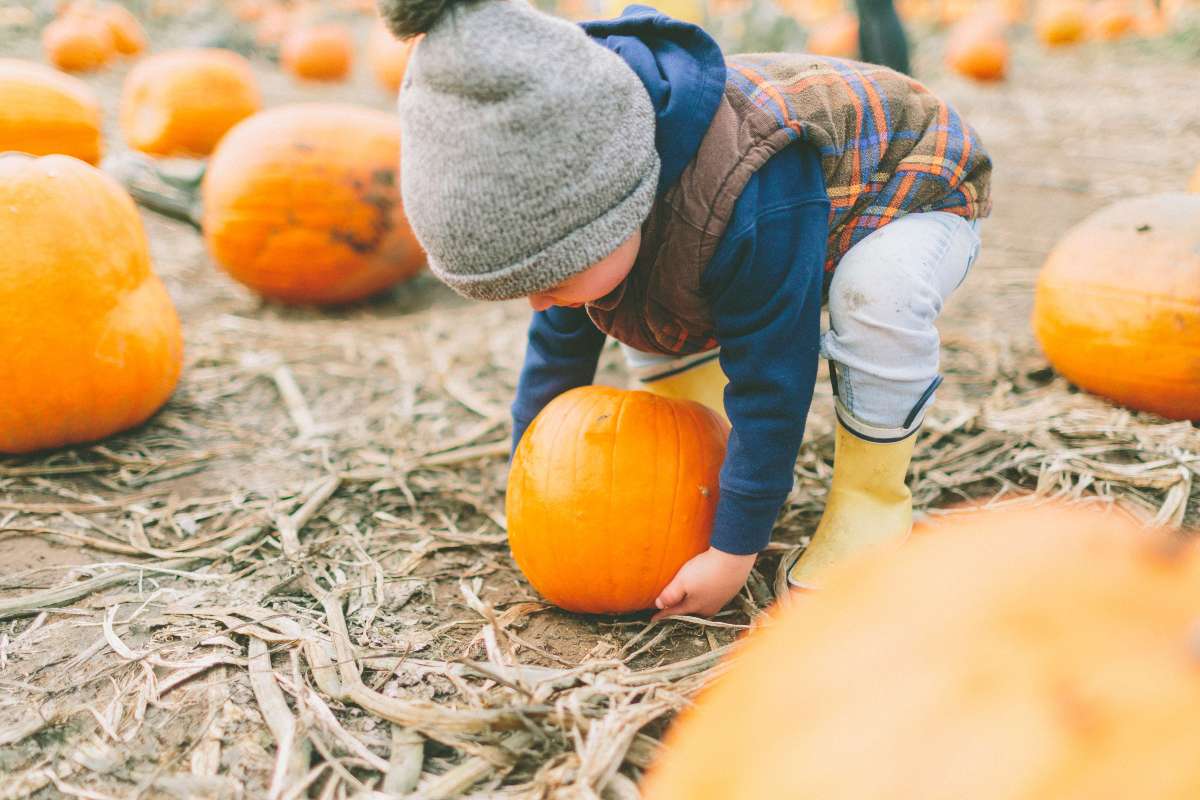 The pumpkins are ready for the pickin'!
Starting this Friday, September 30th, hayrides to the pumpkin patch will now begin.
You can catch a hayride just past the ticket booth and get dropped off at the pumpkin patch where you'll be able to find the perfect pumpkins for your holiday decorations and traditions.
Paying for pumpkins
Pumpkins are paid for in the pumpkin patch itself – see one of our staff at the hut right in the pumpkin patch. Pumpkins are sold based on size, and we have some handing measurement hoops that determine the cost.
Catch a ride back to the entrance
Once you've picked your pumpkins, you can catch a ride back to the entrance on the hayride tractor. We typically have two tractors running all day long, so it's never a long wait for your ride. Return rides take a trip around the back of the corn maze for a tour of the farmland before you're dropped off.
If you prefer, you're welcome to walk back from the pumpkin patch as well! It's a short walk as the crow flies down the path back to the entrance.
Free admission for Indigenous peoples Sept 30th
The pumpkin patch opens on September 30th, which is also the National Day for Truth and Reconcilliation (aka Orange Shirt Day). As a sign of respect, Indigenous peoples will be offered free admission Friday September 30th, 2022. (Note pumpkins are not include in admission price.)
See you soon!
– Murray McNab