Pumpkin of the week #7: Blanco
Posted 22 October 2019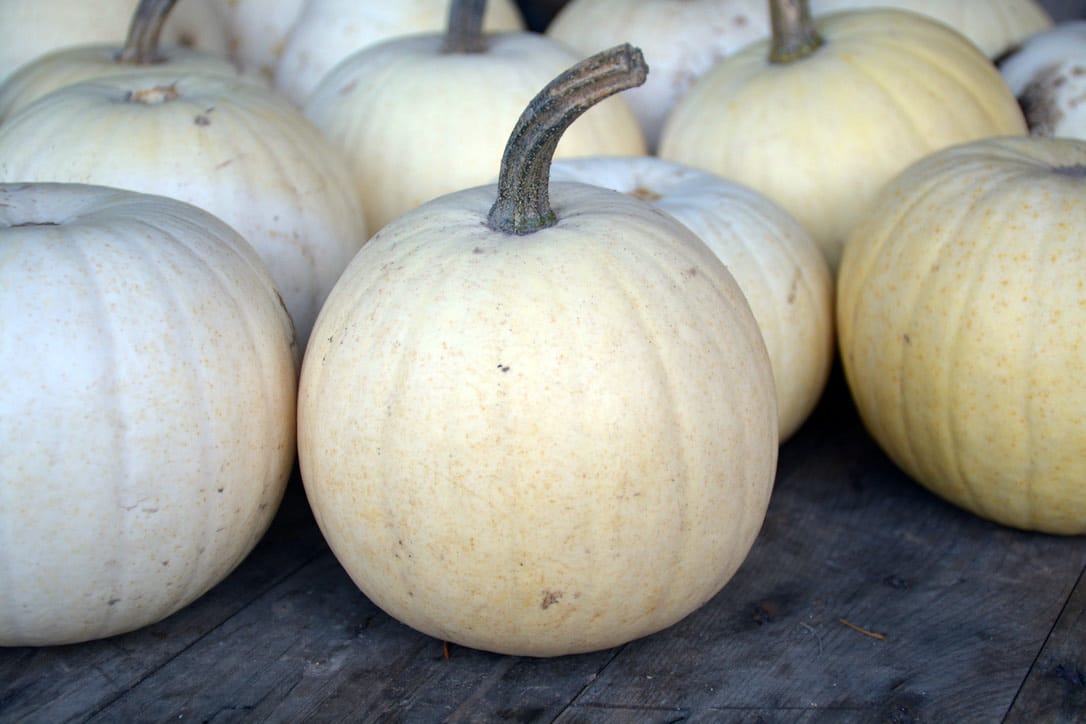 Blanco
We near the end of the 2019 Corn Maze season with one final Pumpkin of the Week: the white-fleshed Blanco variety.
Blanco is a perfect kid-sized member of our white pumpkin family. It is 4-6 pounds, with a nice round shape and long slim handle.
With its white flesh, Blanci is a striking contrast to the usual orange small pumpkin. You can carve it too!
---
About McNab's Pumpkin of the Week
It's no secret, we have a passion for pumpkins. Not just perfectly shaped, uniform pumpkins, but the unusual and hard to find too. Yup, we love them all!
We would like to share this passion with you so we are introducing our "Pumpkin of the Week".
Each week we will be featuring a different pumpkin or pumpkin "family", so you can share in our excitement and learn a little bit more about some of the many varieties we grow here on the farm.